When I first started this blog, I was 6 weeks away from my due date. On Friday the 19th of February, my little man decided that it was time to see the world, and I gave birth to little William Anthony Wyld, who weighed 7 lbs and 1 oz at birth. He is one week old today.
[caption id="" align="alignnone" width="639" caption="My little Prince William"]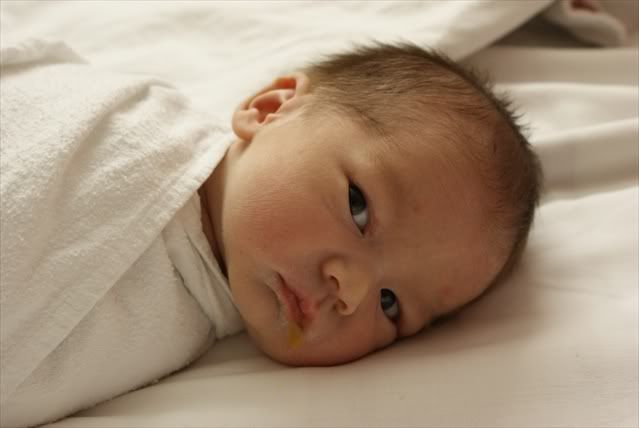 [/caption]
I can't believe it could be possible to love someone so much.