I finally have pictures of me wearing all the five maternity skirts I made over the last 3 weeks. I only have about 2-3 weeks to wear them, but all in all I'll have worn them every single day for probably 40 days. And I can always use them for the next baby or sell them.
I made the skirts in blue-black, ivory, red, charcoal and fawn. They are all the same except the blue-black one which has two flounces at the back (with sligthly different order of construction).
This is the charcoal skirt. I made this one first in super ponti, which I paid $24.50 a metre for (too much!), but I do love it. And it was so easy to put together that I decided to go out and buy more!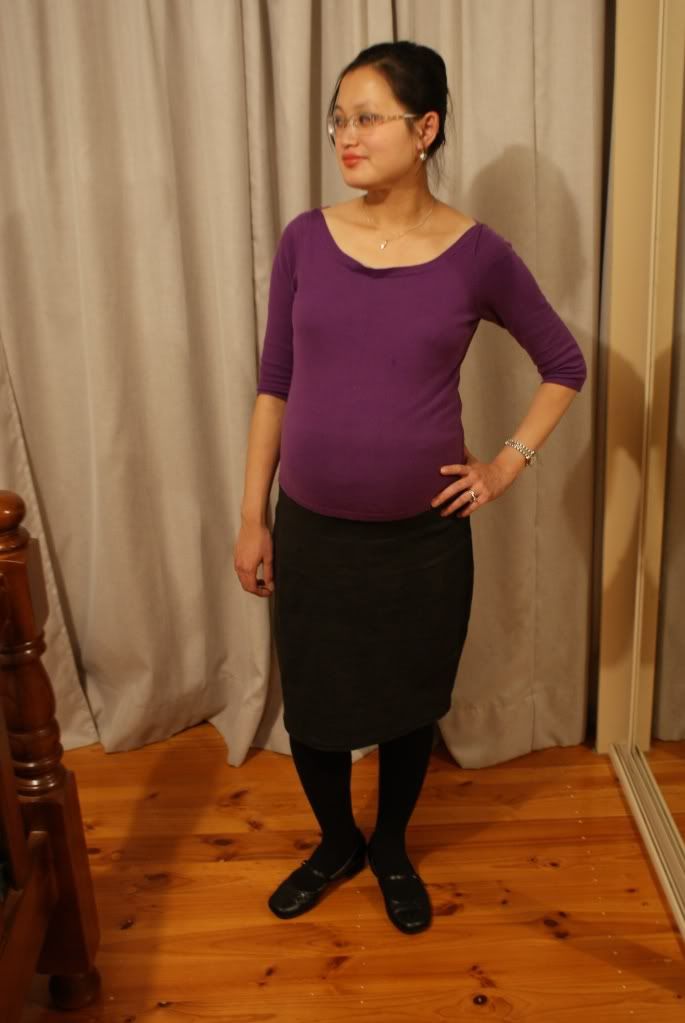 Below you can see how it sits over the whole tummy. This is what makes it so comfortable. And I can wear anything over it without fearing that my tummy will hang out!
However, with this first skirt, I didn't realise that the super ponti was too stiff for the original flounce design, which turned out looking like rudders behind me *eek*!
I was rather dishearterned with this, and sat on it a day or two to think about how to fix it. And I hit on the idea to sew half the flounce down into a pleat. It worked beautifully! And I used this little correction on the rest of the skirts which were already cut out.
Here is how the back looks like after.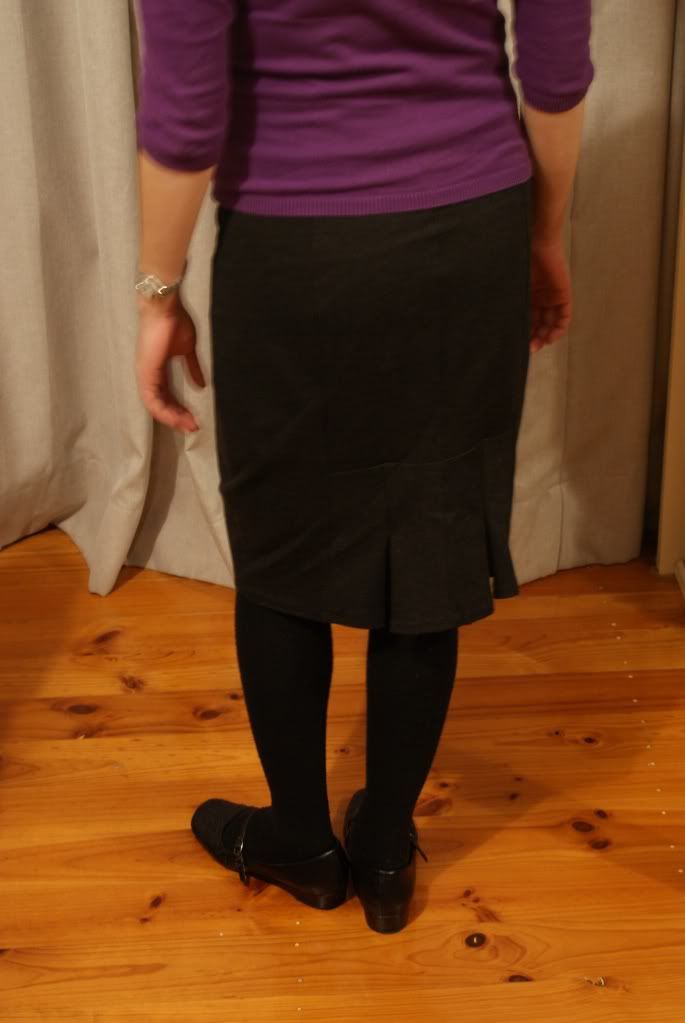 I much prefer how it looks now.
Here it is in red.
The ivory skirt is lined with flesh coloured nylon tricot, which was the only colour I had in my stash that was remotely suitable. I didn't want to go out and spend more, so I made do. Turned out all right.
This blue- black one has two flounces in the back. The skirt looks black in some lights, but is actually blue. I really liked the double flounce, but decided do only do one skirt like this and keeep the rest simple.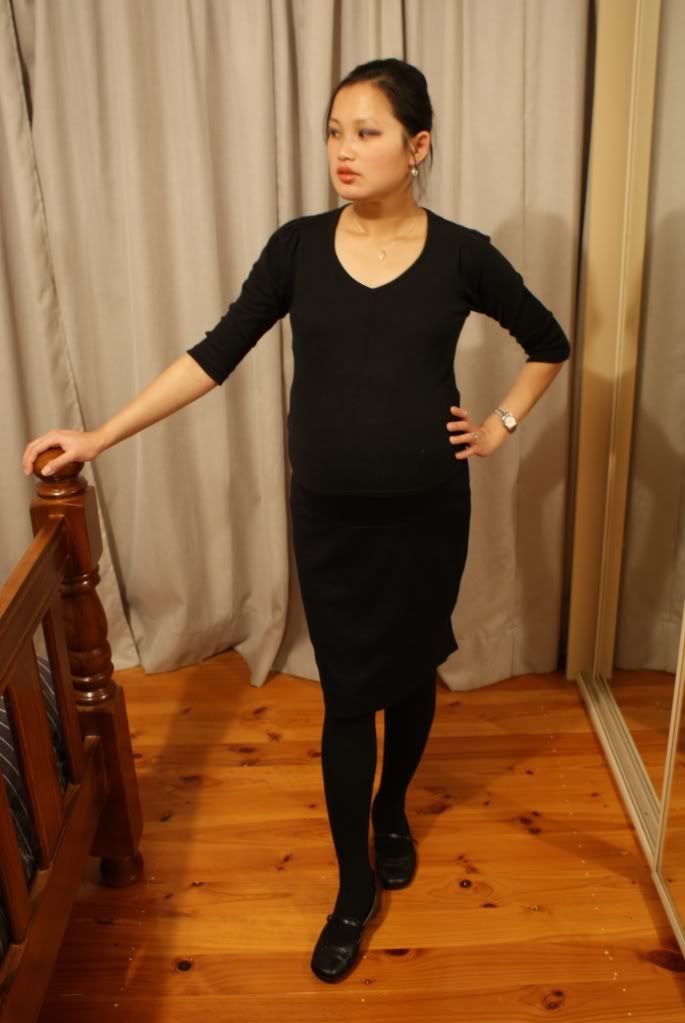 And I made this fawn one last week.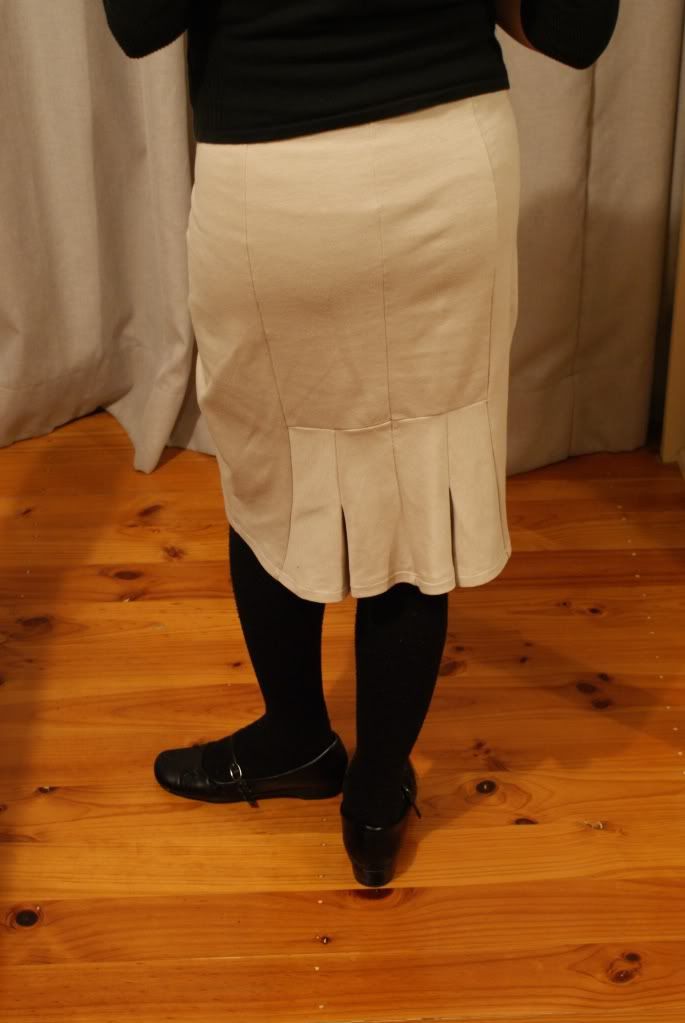 I've got loads of maternity stuff now!