I loved how my
red Burda maternity top
turned out so much that I raided my stash and found something suitable to make another. I picked it up at Spotlight eons ago and meant to use it for the maternity panels in skirts. I did use up a tiny bit, but there was at least 1.4 metres of the stuff left. I'm not sure what it's made of, but it's a denim-look knit of medium weight.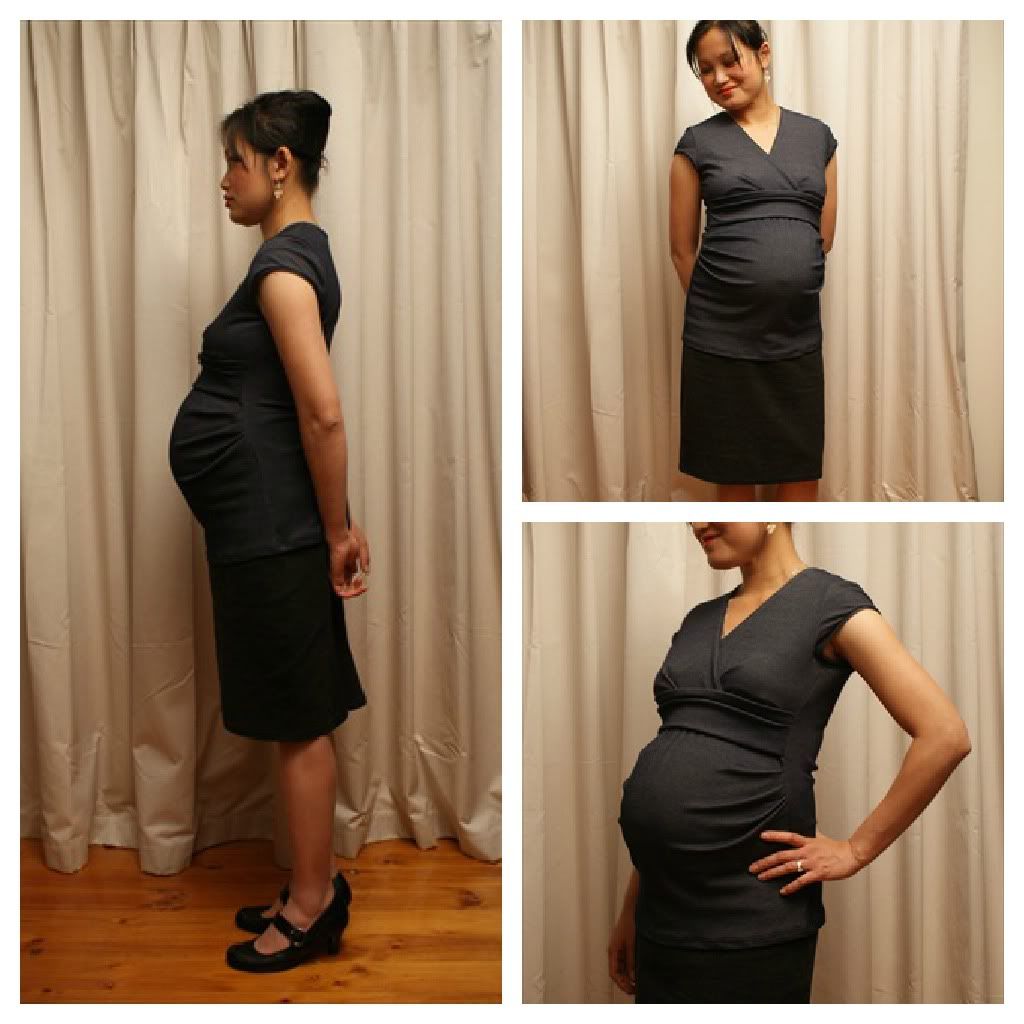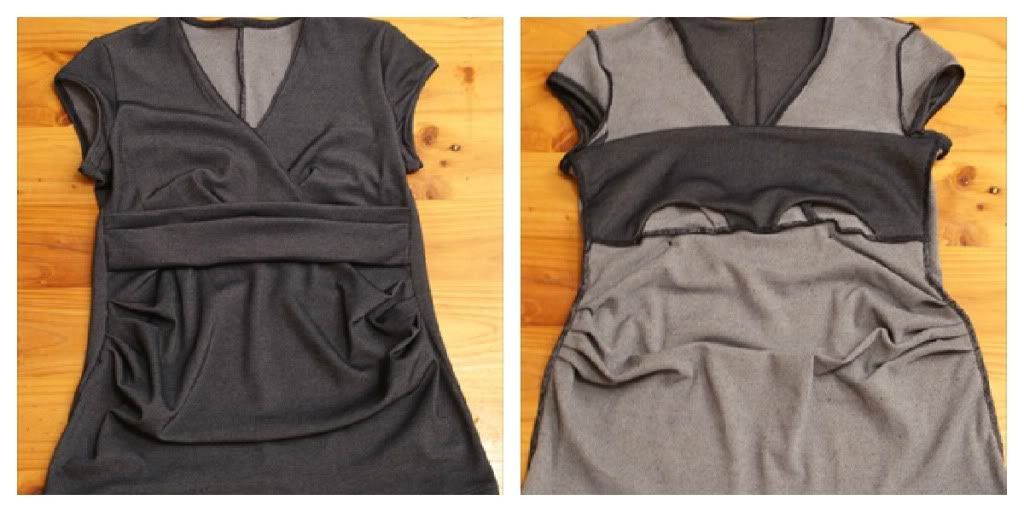 Construction was very similar to the
red Burda top
, and I finished it in one day, despite massive amounts of handsewing.
The only real difference is the belt-I folded it so that it sort of looks like a cummerbund. Also, my nursing access is larger and neater, the latter because I sewed around the nursing area, then turned it inside out and ironed it, so that when you're looking at it from the inside, there are no raw edges.
However, my hem is a little twisted-I fused it with knit interfacing, ironed the hem fold, and topstitched very carefully, but it always ends up twisted, stretched and off grain. Anyone have any tips on how to avoid this?
I really, really like this top-it looks slightly dressy, despite the denim look. But I'll wear the heck out of it these coming weeks as the due date looms and belly blooms bigger!
The pattern for this top is definitely a winner. I would love to make a dress next-just need to draft a skirt for it. I'll also be making a post-birth pattern based on this. I love the way it fits, and the sleeves are perfect too! I've been wanting to draft a pattern for stretchy knits for ages, but fitting the sleeves always discouraged me. I'll use this pattern to develop other styles-maternity and non-maternity.
Till the next post!